United Van Lines' annual Movers Study is out. We love this kind of stuff! South Dakota at #1? Wonder what that's all about? And Utah's a bit of a surprise in the outbound category, too.
What's not a surprise—at all—is North Carolina as an inbound leader. Our area has to be a big driver of that, as Asheville hits travel and relocation Top 10 lists regularly. And we say, "Come on down! Or up, or over…" There's always room for more good people in our neck o' the woods.
And did you know? If you are moving from anywhere to anywhere in the United States, and you need a good Realtor contact at either end, we can help!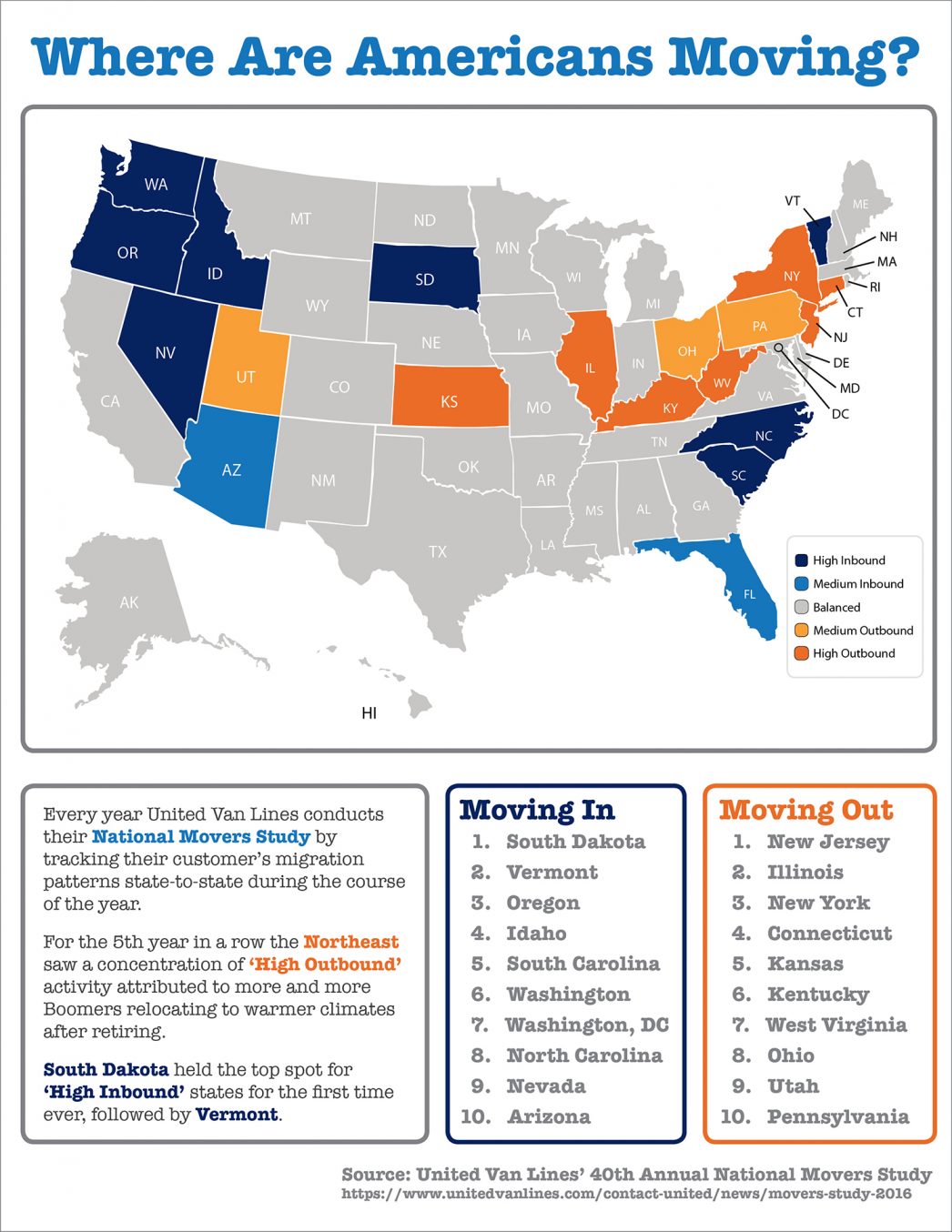 Our firm, Preferred Properties of Asheville, belongs to a network of independent real estate firms called Leading Real Estate Companies of the World. (Yes, that's a mouthful, so we usually refer to it as LREC.)

Here's how it works: When you're getting ready to relocate, contact us and let us know your destination and price range (and/or the location and approximate price range of the home you need to sell). We'll put you in touch with a Realtor from a quality firm in your new town who can help find just the right home for you, or get your house sold so you can make a strong offer on your next home.
Via LREC, we've helped people with moves from Indiana to Maryland to New York—and we'd be glad to add even more states to our list!

There is no obligation. If you talk with the agent we refer and it just doesn't seem like a good fit, you can ask us for a retry or use another agent of your own choosing.

Is there a move in your future? We'd be honored to help!
If you do end up buying or selling with the agent we refer you to, we get a portion of the commission from that sale for our role in putting you together with your agent. This works for everyone; we regularly work with clients referred to us through the LREC network, and are happy to share the commission with colleagues who send us new business.