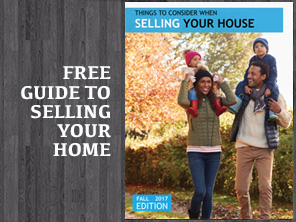 Thinking of selling soon? Download our free Guide to Selling Your Home! It full of helpful information to consider as you think about putting your house on the market.

Download the free Home Seller's Guide

This handy guide is a great first step toward listing your home. To learn about the next steps, and how we can create a custom plan for selling your home, contact us for a no-obligation appointment.